General Information
When?
Dates
March 11-22, 2019 - Demonstrator Challenge
March 25-29, 2019 - IRTG Conference
Agenda
The rubber hits the road! After months of planning, the second demonstrator challenge will kick-off at the University of Auckland. Both the biomechanical and robotics teams will have two weeks to turn thier ideas into reality.
Contact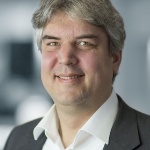 Oliver Röhrle
Univ.-Prof.
PI and Spokesperson GRK 2198
[Photo: Universität Stuttgart]