The main aim of this focus area is on the automation concept of the robotic devices that interact with soft tissues. This interaction leads to completely new requirements that need to be fulfilled by the robots. Automating a new robot needs basic research on developing novel sensors, actuators, control systems and kinematic behaviour. Known automation concepts of robots for interaction with hard materials have to be evaluated, adapted and enhanced to suit new requirements. Reseach Area A and Reseach Area C will provide a better understanding of the static and dynamic behaviour of soft tissue and allows derivation of requirements for interaction. In addition, simulation models are directly integrated in the automation concept to improve the interaction process.
Research Projects @ University of Stuttgart
Goal of this project is to design and evaluate a distributed architecture for robot automation of handling deformable objects. It has to bridge the gap between high-throughput applications, as a physics simulation of a deformable object, and applications running with hard real-time requirements and cycle times in the lower milliseconds range. The architecture has to act as a middleware to connect single modules (as trajectory planning, robot and sensor integration, or parameter optimization) by establishing a communication between them and resolving dependencies between modules on initialization. (Supervisors: Dr Lechler, Prof. Verl, Prof. X. Xu)
Project S-9/I "Electro-mechanical Actuator Concepts for Robotic Applications" aimed at designing new types of electric drives, capable of delivering an improved torque behaviour for interaction with soft tissues in a light and compact package, suitable for industrial and medical robotics. The aspect of soft tissue robotics is as well a research topic in terms of software and control, as it is in hardware and actuation. Here, soft and hard actuation is typically considered, although soft actuators are mostly a highly interesting research topic, while the majority of industrial and medical robots uses hard actuators, because of reasons like higher torque density and often more simple torque control [*JT-1]. The aim of this project was, to design novel hard actuators, that have less problems acting soft and interacting with soft materials. This also included considerations of integrated concepts, regarding mechanical parts as a possible gearbox as well as electrical components such as the power electronics. Additionally, investigations into new types of materials and manufacturing methods were made, to further improve the possibilities of electrical robotic joint actuators. Finally, appropriate controllers were part of the overall design goals. (Supervisors: Prof. Parspour, A/Prof. McDaid)
The goal of my work is to extend existing works/methods in MPC to adequately address these challenges. In particular, the resulting design procedures should be practically applicable to solve dynamic problems for uncertain nonlinear systems. This problem can be decomposed into design of MPC framework for dynamic operation; and the design of MPC framework for robust/safe operation despite uncertainty. These methods should be mutually complementary to provide a general framework for robust trajectory tracking. Ideally, the practicality of the developed methods and concepts should be demonstrated in realistic simulations and/or experimental results. (Supervisors: Prof. Allgöwer, A/Prof. McDaid)
Research Projects @ University of Auckland
Contact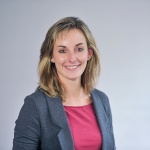 Sina Schorndorfer
Coordinator GRK 2198
[Photo: Universität Stuttgart]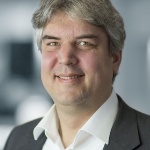 Oliver Röhrle
Univ.-Prof.
PI and Spokesperson GRK 2198
[Photo: Universität Stuttgart]